Artificial intelligence (AI) is the 'defining technology' of our times. Despite obvious benefits in automation and customer experience, businesses have been slow to adopt. Why? Is the investment too great? Are the applications too narrow? The answer is a resounding "no," to both questions.
Artificial Intelligence Connecting the Dots demystifies AI, exploring how to embrace it as part of a digital transformation strategy. Discover the opportunities that AI offers, the common pain points, and the right approach to adopt it in your business.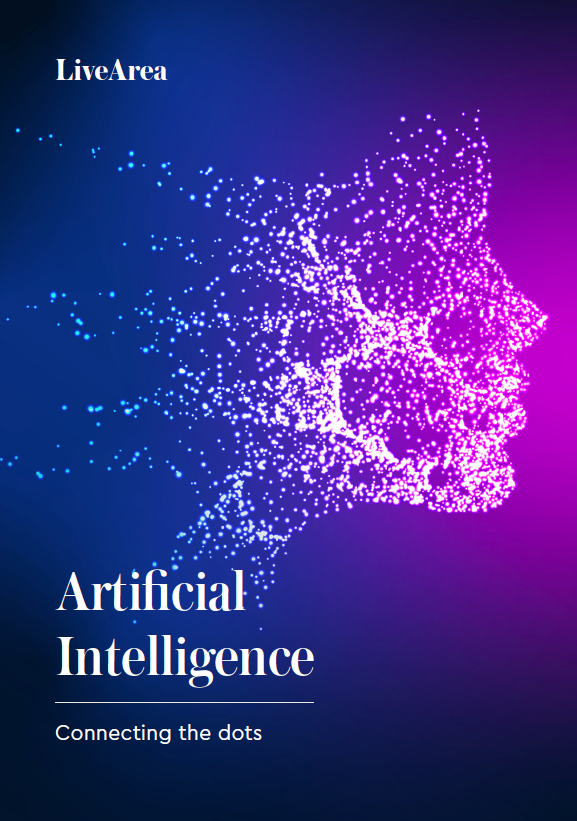 Bridging the gap between bricks and clicks.
• Optimizing search
• Customer relationship management and targeting customers
• Chatbots
• Personalization
• Sales
• Inventory and product management
• Competitive intelligence
AI is shaping the buying and selling experience for shoppers and sellers. It is adding intelligence and personalization to the way we purchase and trade goods and services. In retail alone spending on AI could total as much as US$27 billion by 2025. This will be fueled by the growth of omnichannel retailing. What are the primary areas AI being applied in eCommerce today?
This is where a cognitive or manual task which is routine is automated. This normally involves automating current processes.
This involves helping real people to perform tasks faster and better. These systems may not necessarily learn from their actions.
This continually learns from interactions with humans and other systems, helping humans make more informed decisions.
This is where the decision-making process is fully automated without any human intervention. AI systems can adapt themselves to new situations.

If applied in the right circumstances AI can produce unexpected results and offer invaluable insights for business. But you need to focus on business-led case studies and practical uses. There are four primary areas where AI is being developed for practical use:



Download Artificial Intelligence.

What are you waiting for?