Lens on
Generational Spending

Insights into eCommerce Spending: Who? What? How?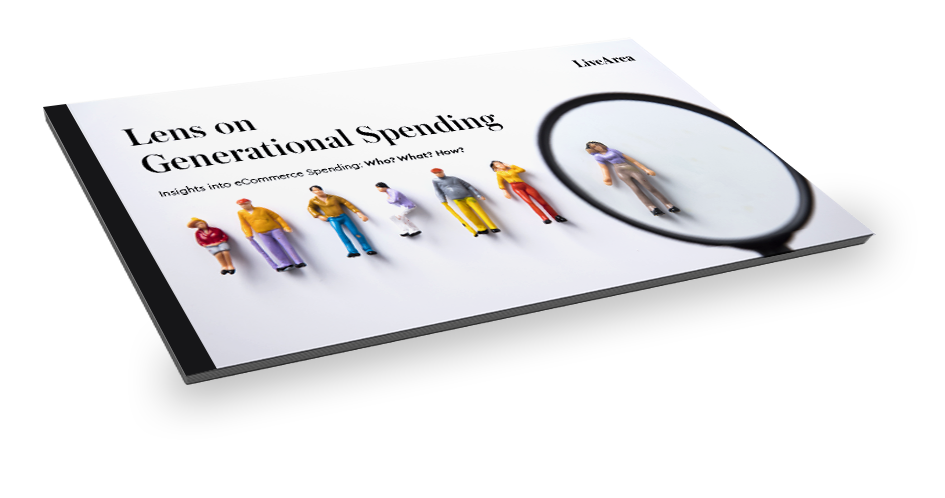 Digital commerce is the great equalizer, accessible to almost anyone with a smartphone and a wallet. But the true magic happens when brands "see" individual shoppers and understand how, what, and why they buy. Generation is a powerful lens that reveals sales-boosting insights into unique customer sets. How do age groups differ when it comes to online buying behavior? What are the hallmarks of each generation? Find out in Lens on Generational Spending.
Generation. A powerful lens.
Accounts for nearly 18% of digital consumers, though that figure is poised to skyrocket to 40% by 2020
Millennials or Gen Y: Born 1981–1996
Accounts for nearly 39% of US digital consumers right now
Highest household incomes and spending power of all age groups
Baby Boomers:
Born 1946–1964
Though their numbers are on the decline, Boomers include around 74 million people — or 23% of the whole US — and drive approximately 30% of US digital revenue


Fashion is the top product category for all eCommerce purchases across each age group. The average purchase amount is on the rise — a $270 shopping bill in 2018 is projected to be over $300 in 2022.
Millennials and Gen Xers lead the pack, 38% each purchasing health and beauty products online. Baby Boomers are right behind them, with 23% of online health and beauty product buys.


The most frequent digital consumer goods shoppers are Millennials, with over 30% shopping online multiple times a week.
58% of global luxury shoppers used social media to stay up to date with the latest trends and styles, and 51% follow celebrities to see the latest luxury brands that they are wearing.
What are you waiting for?
Download Lens on Generational Spending.