4 APRIL 2019 | 15:00 BST | 10:00 EST
Conquering the Consumer:
CPG growth in the age of disruptive brands

The likes of Dollar Shave Club, Casper, and Bonobos are changing consumer behaviour and expectations, in the way they market and distribute products. The agility of these disruptive D2C brands means they can connect directly with consumers.
Traditional CPG companies are feeling the pinch. It's time to branch away from their mass-marketing and manufacturing approach, and innovate. After all, it's predicted that 50% of their growth will come from D2C sales.
People will always eat, drink, and clean. Companies just need to be smarter about where they invest, and be more agile in the way they connect with consumers.
Join LiveArea and SAP for a 30-minute webinar, and discover how your brand can evolve to continue meeting changing customer expectations. The webinar will include considerations for developing a new D2C selling method:
How brands can gather improved consumer insights

How branching into D2C can improve your bottom line

How to successfully sell through marketplaces whilst avoiding the 'Race to the Bottom'
Richard Mathias | Senior Technology Architect, LiveArea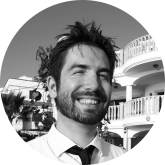 Richard Mathias is a Senior Technology Architect at LiveArea EMEA. An alumnus of Cambridge University, Richard is an experienced IT and commerce professional, having previously worked in strategy, consulting, technology and operations services provision. Richard specialises in bringing people, process, technology and innovation together to help B2C and B2B companies achieve measurable success.
Paul Smith | Global Industry Principle – Consumer Industries, SAP
Paul Smith is the SAP CX Global Industry Principal for Consumer Packaged Goods. With 25 years of industry experience in large corporate organisations, digital agencies and customer experience focused start-ups. Paul has strategically consulted, architected and delivered digital transformation solutions that engage and improve customer experiences for clients including some of the world's largest luxury brands, supermarkets, consumer packaged goods companies, off-price retailers, financial services comparison sites, general merchandisers, premium sportswear brands and B2B wholesalers.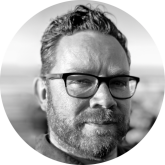 Subscribe to LiveArea Communications
We commit to keeping your data safe and we will NEVER share your information with any third party. You can unsubscribe or query what data we hold of yours at any time.
Receive emails from LiveArea about industry insights and trends, LiveArea Services and Solutions, news on tradeshows, events, webinars and conferences.